Hello, bookworms!
I was recently nominated for this award by Lili@Lili's Blissful Pages. Y'all know how sloppy I have been with such award & Tag posts… but I finally decided to get off my backside and actually write this post!
First and foremost, thank you so, so much, Lili for nominating me! I no longer remember how long it has been since I got to know Lili, but she has now become one of my precious friends and my reading buddies! I never imagined the day would come when Lili and I hold monthly 24-Hour readathon!
I assume most of you have already been subbing Lili's blog, but if you haven't already, you're missing out! Head over to Lili's blog, and susbscribe! She's got fun and awesome contents there!
Now, let's dive in to my award post!
Display award
Thank the person who gave this award (and include a link to their blog)
Share seven things about yourself
Nominate bloggers of your choice
Seven Five Facts About Me:
1. Okay, let's cover the basics first; my name is Noriko (hi!) and am native Japanese. Which means, I was born and raised in Japan. English is my second language and something I'm still working on (apparently). I haven't traveled much and have only been to London, Singapore, and Guam. Visiting Space Center Houston in Texas has been on the top of my bucket list!
2. As you can easily imagine, I am a book addict; I love reading to the extent I feel antsy if I can't read or without books around me. It's not that I have always been a bookworm. I don't deny the fact that I used to read books which were far-advanced for my age when I was a kid because of having a big brother and a sister who are 7 years and 5 years older respectively, but I didn't think I was a big book buff.
That said, back in June 2016, I was suddenly bitten by a big book bug and started to devour books back to back. I ended up reading 77 books in six month and then in 2017, I managed to read 107 books. This year, 2018, I've read 125 books as of today. I'm curious to know if I can achieve the unofficial goal of 150 books.
3. I am introvert (believe it or not). I might come across pretty sociable and probably am online, but my true-self is quite an introvert. I'd rather stay at home reading away than socialize. Hanging out with my bookish friends is totally a different story, though! I think I am much more comfortable socializing with like-minded people, in this context, bookworms or who are interested and passionate about English as much as I am, going to obligatory office drinking parties which often take place in Japan is nothing but a nightmare for me.
4. I am really fastidious, even paranoid about my book condition. I want my books to be in pristine condition and strive to maintain them as intact as possible.
That being said though, as far as secondhand books go, I don't really mind the condition. I don't mind the broken spine (as long as it's not about to fall apart, of course) nor a bit of wear and tear. What really bugs me is annotations or scribbles in a book. I want to focus on the story while reading but those scribbles or annotations made in used books really bother me. I found them distracting. So, if you are thinking of giving me a book or two, please make sure they are scribble-free. (I'm joking! 😛 )
5. I am NOT that big of a Harry Potter buff.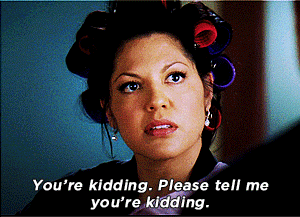 I know, I know, this might catch you by surprise and you might be goggling at me with horrified eyes, but hear me out. I read the entire series, I'm not dissing the series without giving it a try. I did! and I absolutely enjoyed, was entranced, and mesmerized by the grandeur of the story. I give you that.
Nonetheless, it hurt me and disturbed me so much to see how dark and terrifying the story gets as I went deeper into the series. The last book – in particular, the way some of our beloved characters get killed or severely injured – literally gutted me and saddened me to the extent I never wanted to pick the book back again. It's too dark and sinister for kids' book EXCEPT FOR the first book. I adore the 1st book. It's full of hope, wonder, and more uplifting vibes. Harry's embarking on the new chapter of his life and the life in Hogwarts enchanted me, no doubt. I love everything about Hogwarts AS LONG AS it's safe and without a shadow of danger. So…. if I pick up the series EVER AGAIN, I probably wouldn't go beyond Book one, I'm afraid. I'm putting my foot down on this one.
Sorry, guys. I was supposed to give you seven facts about myself, but I just couldn't think up so many. Five was as far as I could go however hard I racked my brain.
If there's something you wanna know about me, comment below! I'll be more than happy to oblige and answer your questions! 😉
It's been a while since I last did a tag post like this, I have no idea who has already been nominated for this award. If you have already done this award, no pressure! You can totally skip it. I just wanted to show my appreciation toward you guys!
Thank you for dropping by for this Versatile Blogger Award post. Hope you enjoyed this post and got to know me a little bit better than before 🙂
Thank you so much once again for the nomination, Lili! It's been fun!
It's getting colder and colder these days here in Japan. Take care, everyone! Don't catch a cold!