Hello, bookworms! Welcome to another Bookworm Problems post 🙂
It's been quite a while since my last post on this theme, but I've just hit upon another conundrum related to traveling and that inspired me to write up this post.
As readers, you may or may not relate to this post or have similar problems, in such cases, feel free to comment below and let's talk about them!
Like I mentioned here and there on in my blog posts, I'm going to Tokyo to meet up with bunches of my bookish friends this weekend.
As an avid reader, of course there's no way not to read or listen to audiobooks even when I'm on the go, I'm a type of reader who tries to sneak as much reading into my day-to-day life as possible.
As I'm living in the middle of nowhere in western part of Japan, combined with me having a hopeless sense of direction, I decided to take a cab to the airport. (A two-hour cab-ride to the airport sounds pretty steep, but it's actually surprisingly cheap — around $32 one way. That's reasonable, right?)
But the problem is, I always, ALWAYS get carsick whenever I read either in the car, or a bus. Which means, I cannot read while I'm taking a cab to the airport — FOR 2 HOURS — what a shame!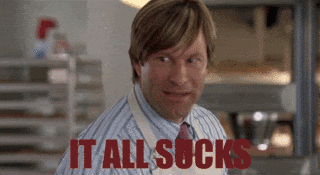 You might say, "what do you say to listening to an audiobook instead?" trust me, I thought the same. However, there's another downside to it; my iPhone is 3-years-old, so the battery runs out pretty quickly. The battery doesn't pose a problem when you have an outlet available, if not, listening to audiobooks for two hours depletes the battery pretty fast. By the time I set my foot in Tokyo, I'll bet one-third of my battery will be gone — or even more.
And then, what do you think meeting up with your friends entails? — Taking tons of photos and forwarding them through SNS — which also depletes my battery and I don't want to have my battery issue hanging over my head!
I COULD TAKE my Kindle Fire instead, but it's way heavier and strains my eyes compared with my Paperwhite.  I think taking my Fire is the solution in this case, but you see… MOTION SICKNESS SUCKS  😦  This is the principal cause of my dilemma, but I can't really do anything about motion sickness. It's how my body responds to this particular mode of transportation; it's part of me. But that reaction just goes against my sole wish to read!!  It really, sucks. It's frustrating. I wish I could read in the car!! (Funny thing is that, I can read on trains, airplanes, and shinkansen: bullet train. What is wrong with me?!?)  But wait, how about taking motion sickness tablets beforehand? Will that work? I might even test it out…
How about you? What would you do if you were in my shoes? Would you agree with me or not?
Comment below and let me know your thoughts!
Thank you so much for stopping by for this Bookworm Problems post. Although I will be offline and less likely to get to respond to your comments during my trip, I'll be back on Monday!
Take care until I'm back, everyone! Hope you all have a wonderful weekend!